Frequently Asked Questions & Facts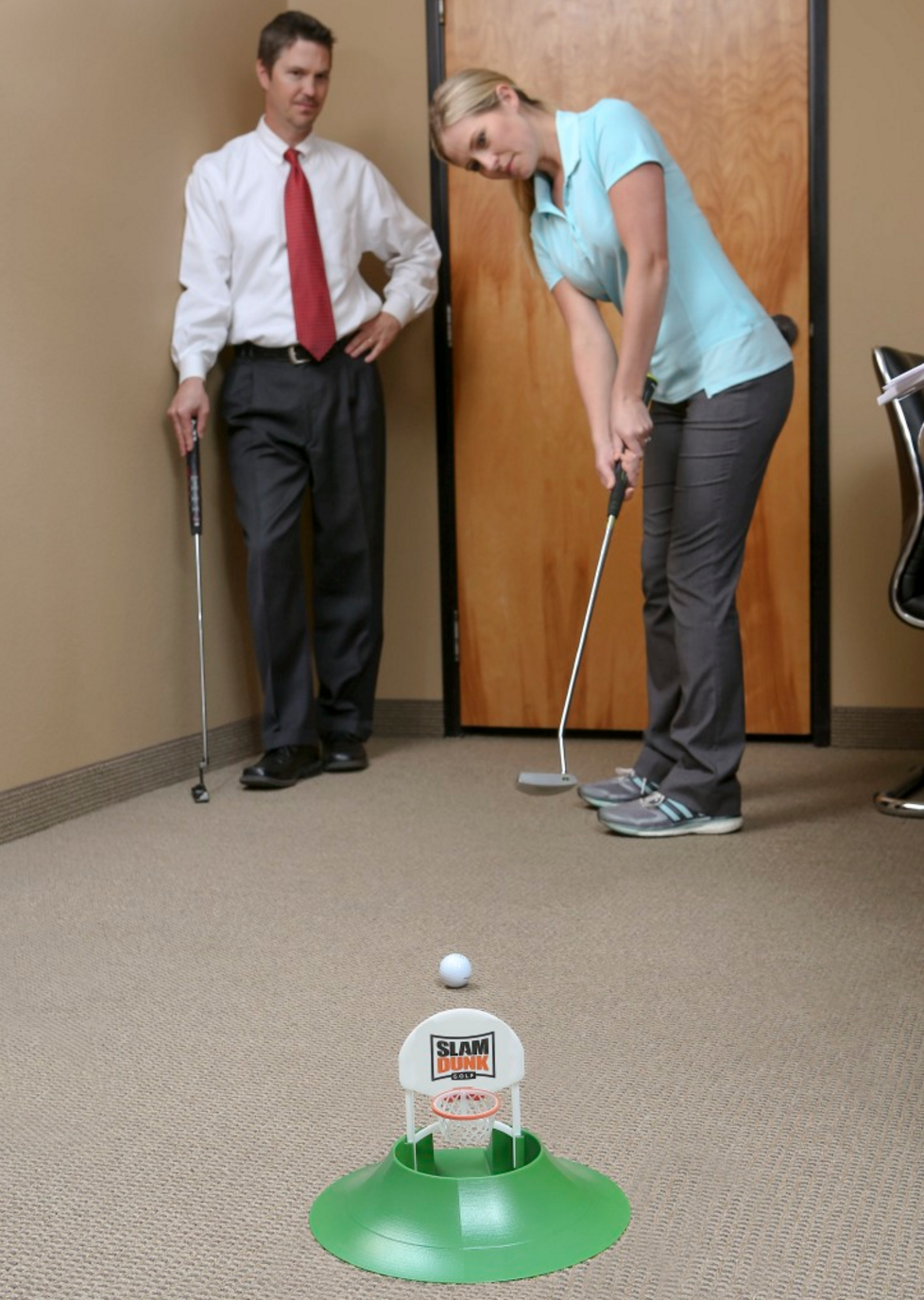 Manufactured in the USA from quality recyclable materials
The Hot Shot Putting Cup is patent pending and the name Slam Dunk Golf and Hot Shot Putitng Cup are trademark pending
Custom Print the backboard for a corporate gift.
Email Art proof to art@SlamDunkGolf.com
Custom orders may take 2-3 weeks for delivery upon approved art
Images must be at least 300dpi.
Orders of 25 Units or more please call for a custom quote
Product Warranty
Hot Shot Putting Cup has a 1 year manufacturers warranty
Returns
Slam Dunk will offer returns on all orders within sixty days of purchase on non-defective product. (if purchased through the Slam Dunk Golf website) Customer must email Slam Dunk Golf to obtain a return authorization number (RA#) prior to shipping back to Slam Dunk Golf. Customer is responsible for all shipping charges. Credit will be provided upon the receipt of the product in good condition. A handling fee may result if packaging is damaged.
Defective Product: Customers must email for a return authorization number (RA #) and Slam Dunk Golf will provide a full credit.
Assembly Instructions
1. Make Sure All Items are in box
Putting Cup-1
Backboard-1
Hoop-1
Net-1
Slam Dunk Golf Sticker-1
Arrow Stickers-3
2. Assembly Steps
Connect Net so that clips are facing outside
Connect the Net to the Hoop--place net clips in slot of hoop
Connect Hoop To Backboard
Slide Backboard into Putting Cup
Put Slam Dunk Golf Sticker on Backboard & Arrow Stickers on grooved surfaces of cup
You're Ready to Play
*Notice when assembling the net that the notches should face outward so the net clips into the hoop as seen on the picture below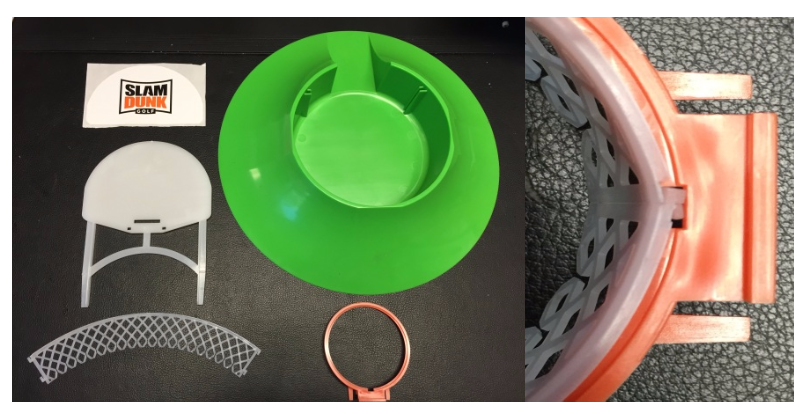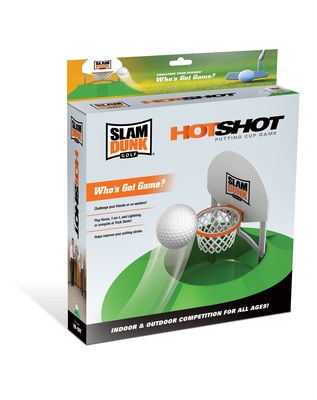 * Arrow stickers not pictured, they are intended to be placed on the three grooves on the cup.
Retail Display Assembly Instructions